Transactional Data Integration

Challenges You May Face
Data amount
Lack of financial data is a significant business issue, but its overload doesn't provide any benefits either. When collecting all the available information, you can miss valuable insights from this data flow. The situation worsens when you use multiple channels to collect data without a proper management system.
Data delivery delays
For well-coordinated and efficient work of company departments, data should be collected and updated in real time. This approach ensures business flexibility and quick decision-making. Any delays associated with manual processes my lead to loss of profits and potential customers.
Security risks
Customer data, employee information, company financials, etc. — almost all the data you integrate is confidential. Data breaches will damage your reputation and leave your company vulnerable to the violation of data privacy and protection measures such as GDPR.
Poor data quality
Collecting and managing high-quality data is integral to innovative strategies and regulatory compliance and essential for better decision-making. Poor-quality data, on the contrary, leads to lost revenues and reputational damage.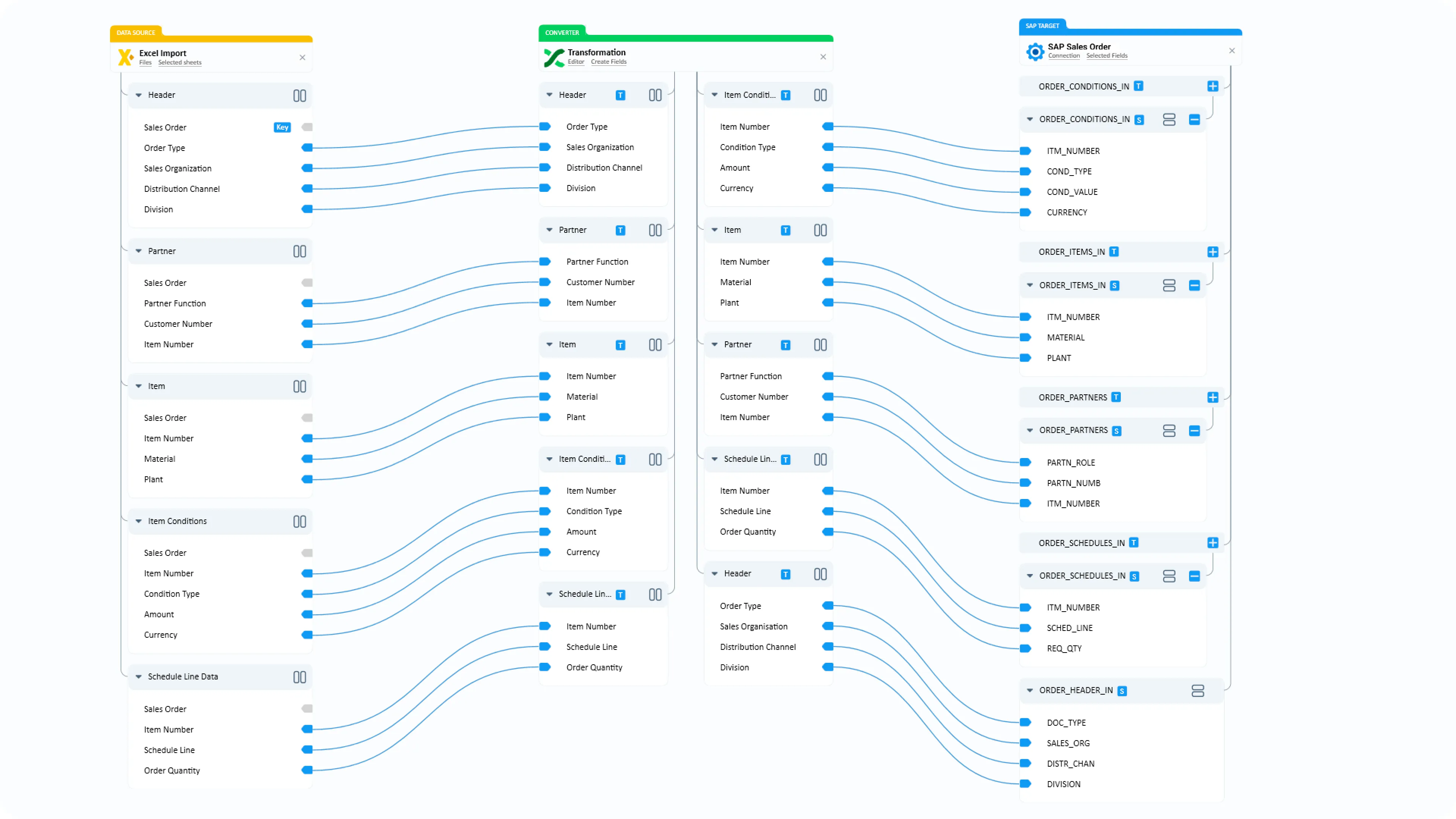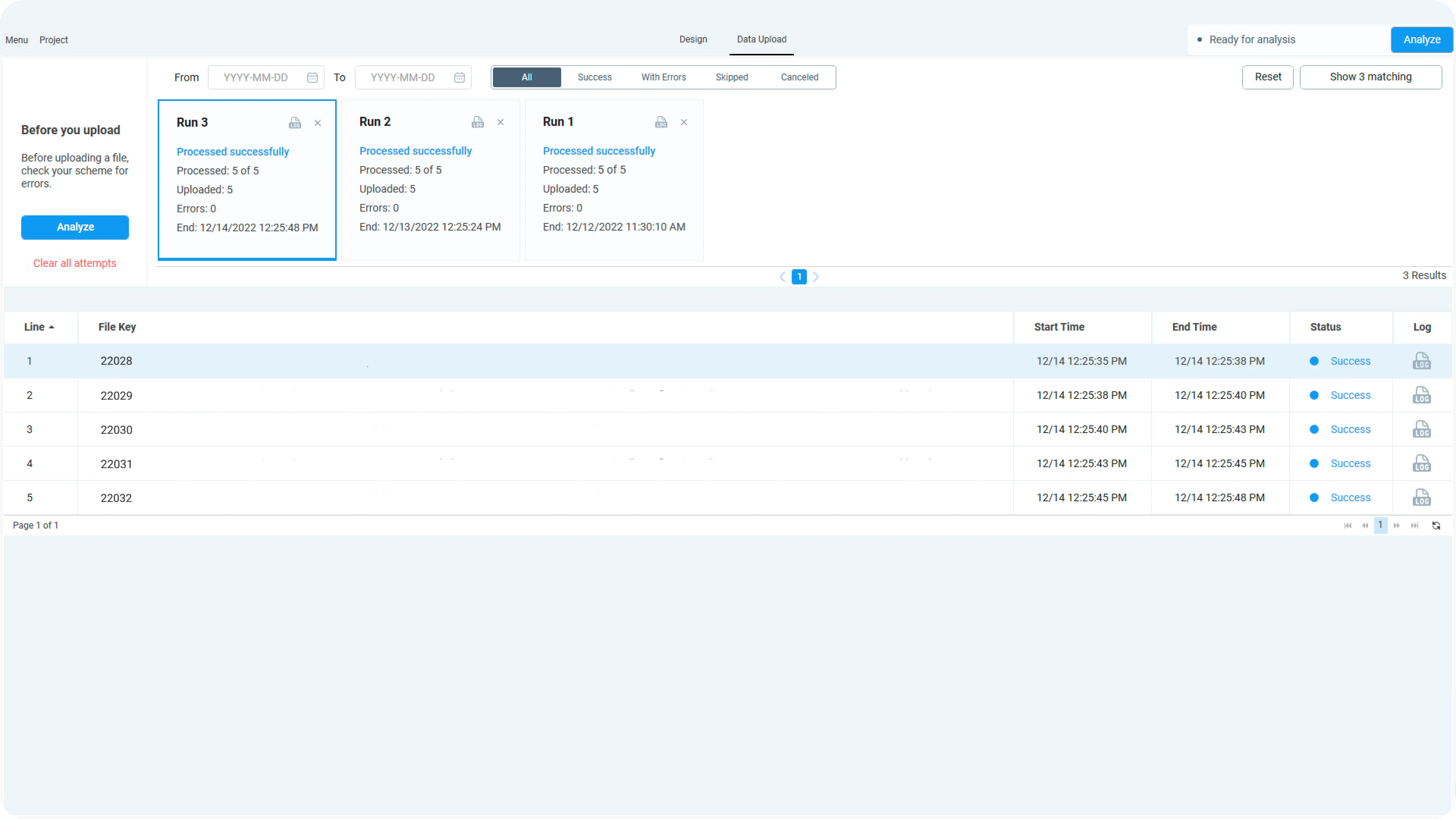 How DataLark
Addresses These Challenges
DataLark is a solution that provides an easy-to-use application to manage any of your data integration needs. It allows you to extract data from an XLS, any DB, or any other data source and then map it in the necessary format and structure.
The solution will establish continuous data exchange between your company's departments, customers, and business partners. Forget about exchange and integration processes that take days or weeks. Now you only need a few hours to get all the required information.
With DataLark's capabilities, you get complete control over all stages of data exchange and integration, and the solution's built-in functionality will ensure their security.
Financial Data
Integration Stages

With DataLark
DataLark is a reliable tool for integrating a steady financial data flow. It extracts data from one or more databases and shares information bi-directionally with various sources. Key integration stages with DataLark include:
Get the Most Out
of
DataLark Capabilities
Feel the
Benefit

of DataLark by LeverX
DataLark has been designed and developed based on our deep expertise
and understanding of data integration processes.
Govern your financial data efficiently,

no matter what industry you operate in
We are trusted by global brands from the core sectors
We've earned the trust of
global enterprises
Request a Demo
Get a personal walkthrough from one of our product specialists to explore DataLark's key features:
Built-in Source and Target Connectors
Robust Data Transformations
Flexible Deployment: On-prem, Cloud, and Hybrid
Reach out to us for a personalized demo and answers to any questions you have.
By clicking on the button above I agree with processing of my personal data for the purposes specified in the
Privacy Policy
.