Test Data Management

Challenges You May Face
Slow production cloning process
Testing services and software with production data is not recommended; it can lead to problems and errors after launching your product. Before testing, data from production servers must be cloned. However, trying to clone all of the data can be an extremely time consuming process.
Unavailable and outdated test data
Your test data must be reliable, realistic, and up-to-date to ensure successful testing. But meeting these requirements is often challenging. Data amount influences availability, the more there is, the more difficult it is to get. Moreover, costly processes such as data masking and/or slicing may be delayed, and received data will not be as relevant as expected.
Costly data masking process
To secure data and avoid its breach while testing, you should mask it. But you can't do this manually; as a rule, specific software is responsible for data masking. Aside from the cost of using a paid masking tool, there are other costs associated with employee training and the masking process itself.
Test data storage
Companies often create multiple test data copies of an overabundant amount that leads to inefficient use of data storage. To avoid this, you should coordinate test data availability across teams, applications, and release versions.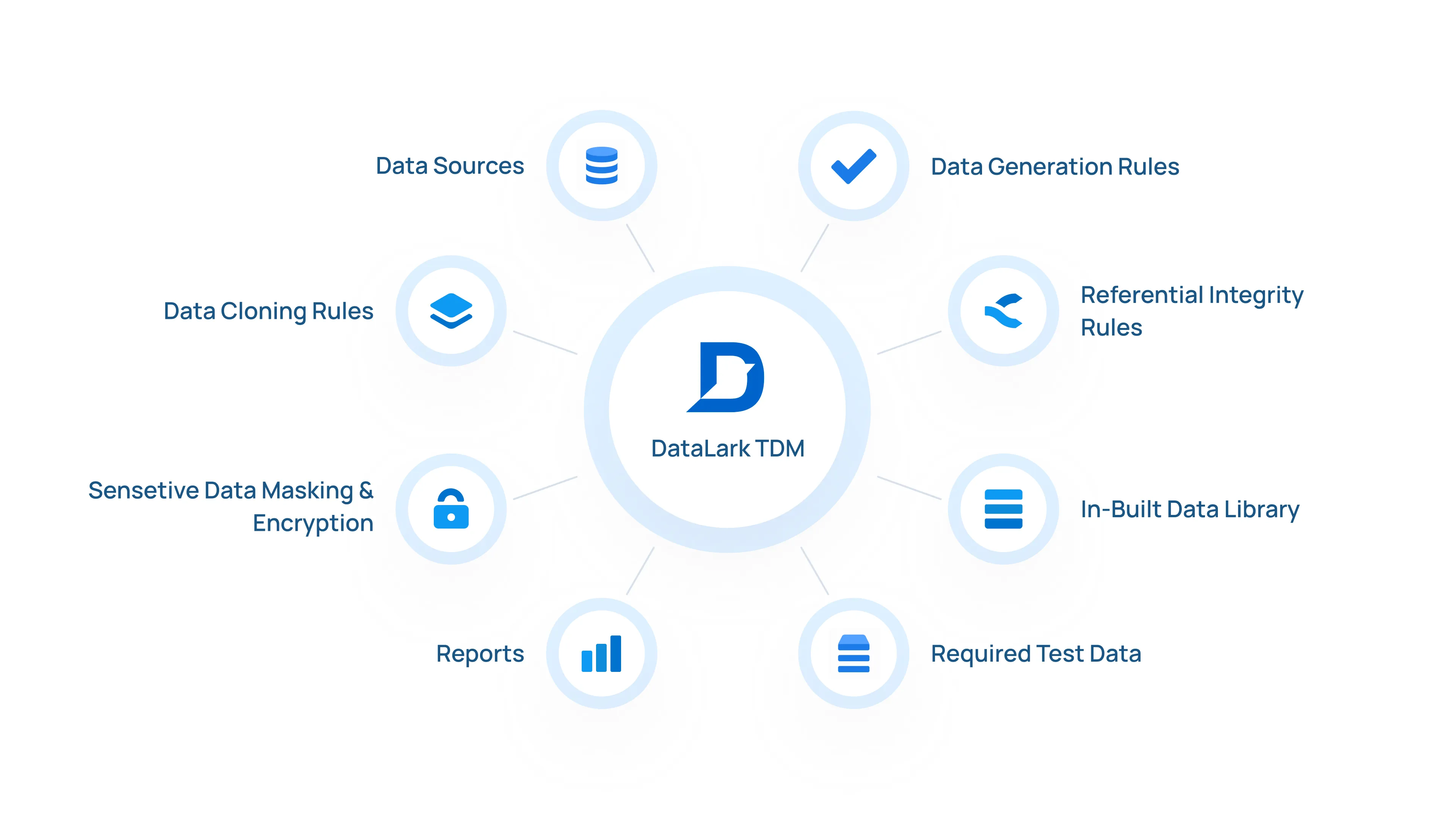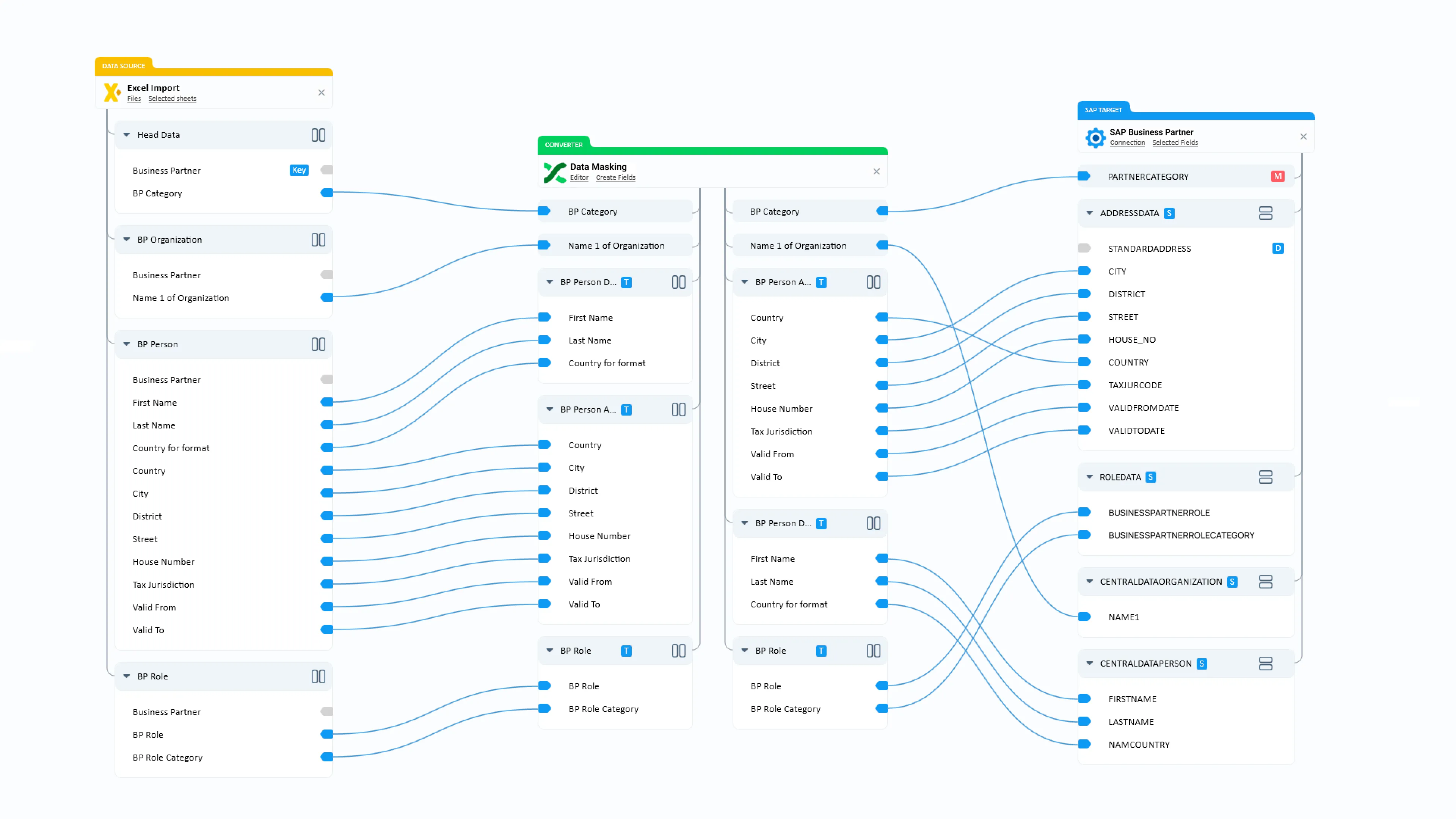 How DataLark
Addresses Test Data Management Challenges
DataLark is an easy-to-use solution to manage any of your data needs. When testing, it extracts and transfers business data from your production system to the development and testing environment.
This solution helps you reduce your data amount, mask it, automate all the processes associated with test data management, and reduce the time to refresh data.
Get the Most Out
of
DataLark Capabilities
Sync Your Test Data With
Any Data Sources
The number of production sources makes no difference to DataLark. Due to the provision of test data subsets with referential integrity from any number of production sources, it takes less time to get and prepare test data. The testing process becomes shorter while maintaining a higher quality.
DataLark provides a TDM functionality that extracts data in certain categories and associated with specific business objects (for example, customers) from appropriate production sources. If necessary, it synthesizes missing data, and then, DataLark masks it while transferring.
Feel the
Benefit

of DataLark by LeverX
DataLark has been designed and developed based on our deep expertise
and understanding of test data management.
We've earned the trust of
global enterprises
Request a Demo
Get a personal walkthrough from one of our product specialists to explore DataLark's key features:
Built-in Source and Target Connectors
Robust Data Transformations
Flexible Deployment: On-prem, Cloud, and Hybrid
Reach out to us for a personalized demo and answers to any questions you have.
By clicking on the button above I agree with processing of my personal data for the purposes specified in the
Privacy Policy
.