SAP S/4HANA
Migration Options
DataLark is a perfect solution for the Brownfield, Greenfield, and Bluefield approaches of migration to SAP S/4HANA.
Data Migration
Challenges
Complex legacy IT landscape and change impact
The legacy landscape may encompass everything from old mainframes to homegrown databases, interconnected with complex interfaces and SAP systems. Documentation may be non-existent, and key staff may be close to retirement. It brings many challenges related to understanding the actual project scope and assessing the real impact of the migration to the new system.
Incomplete knowledge of the source data
Obsolete, missing, invalid, or inconsistent legacy data can result in poor source data quality and inefficient data management. It can cause ripple effects in the target SAP S/4HANA system and the downstream applications. A good understanding of the source data and data cleansing are the critical components of a successful Data Migration approach.
Poor data mapping
When source data comes from non-SAP systems, the data structure of the legacy source system differs from the target SAP S/4HANA system. The source data has to be correctly mapped to the target data structures. This process may also involve data transformation affecting hundreds of fields. Data mapping and transformation are considered the most difficult steps of the migration process.
Lack of testing and validation
Testing is essential at every stage of the migration process, but comprehensive testing often takes a backseat to other concerns. Skipping or delaying testing can allow incorrect data to be moved into the new system and lead to catastrophic business consequences. Just because a record is loaded doesn't mean it is correct.
Use of disparate migration tools and techniques
The migration process involves data selection, preparation, extraction, transformation, and uploading of appropriate data to the target system. To achieve good results, all these steps and involved technologies must be integrated into a holistic and integrated solution. Using disparate technologies can lead to data quality and integrity failure.
How DataLark
Can Help
DataLark is a LeverX software solution that provides an easy-to-use application for data migration and integration needs, both on-premise and in the cloud. It allows you to connect to any data source, extract data in any desirable format, transform it, and then map it to the target SAP or non-SAP system in the necessary format and structure.
Data migration
Data integration
Data consolidation
Data validation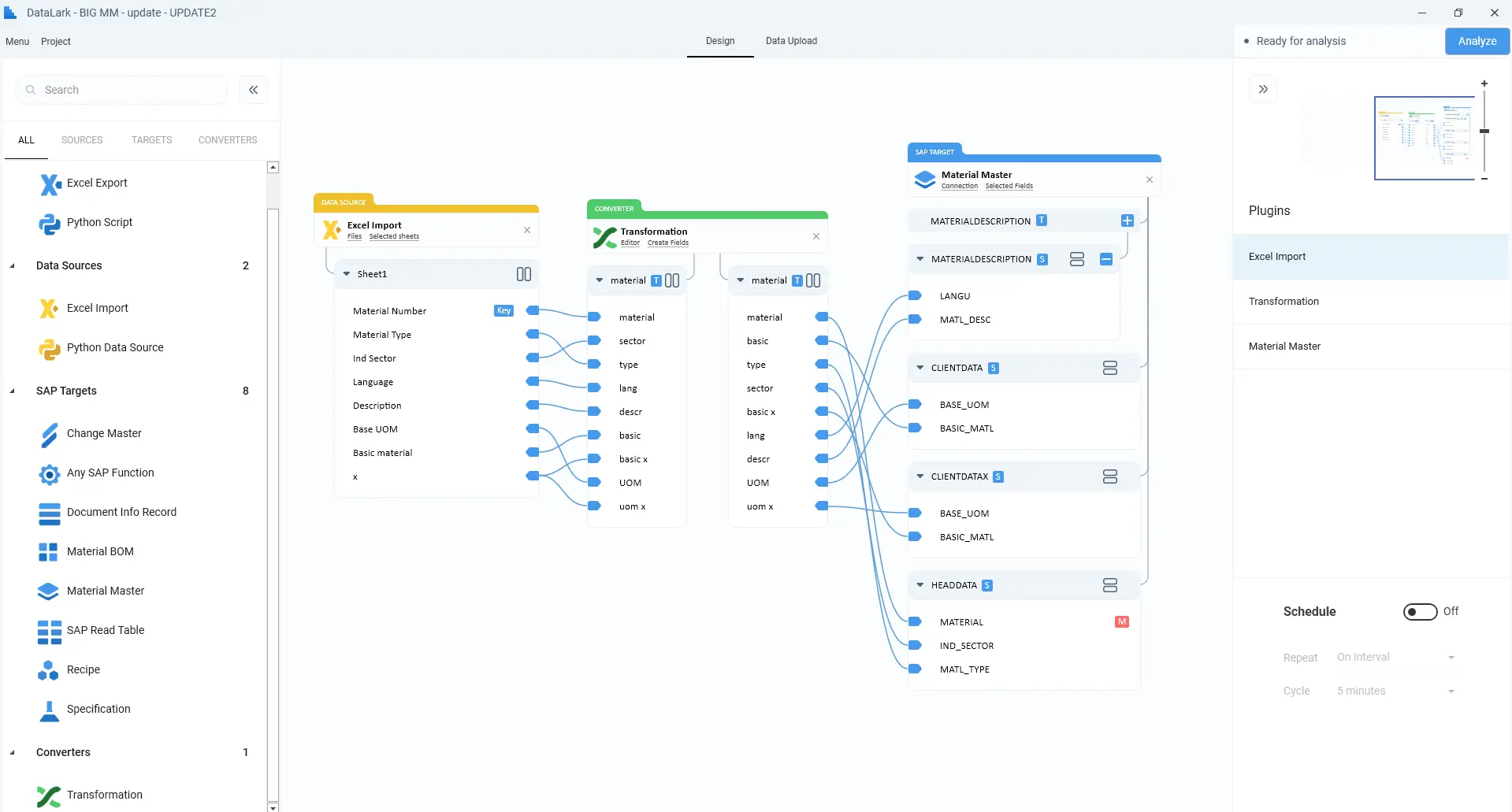 Data migration
Migration (on-premise and cloud) from an existing SAP system to SAP S/4HANA
Migration from a legacy system to SAP
Merger & Acquisition Data Migration
Definition of data governance standards and policies to ensure data availability, integration, quality, security, proper usage, etc.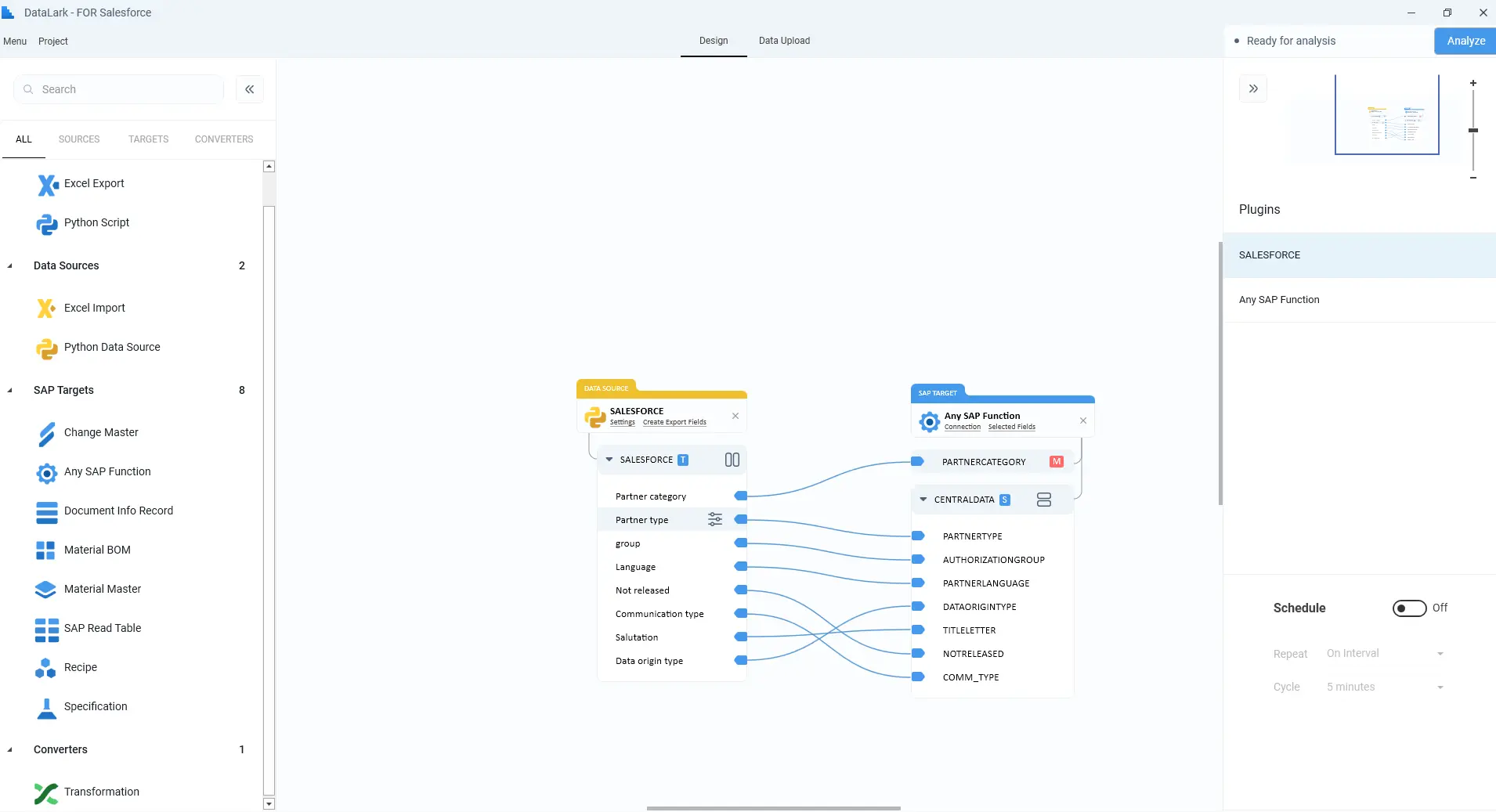 Data integration
Data architecture design to govern how data is captured, integrated, stored, analyzed, and used
Data cleansing activities & data enrichment
Extraction from multiple sources and propagation to various destinations
Event- and rule-driven synchronous and asynchronous exchange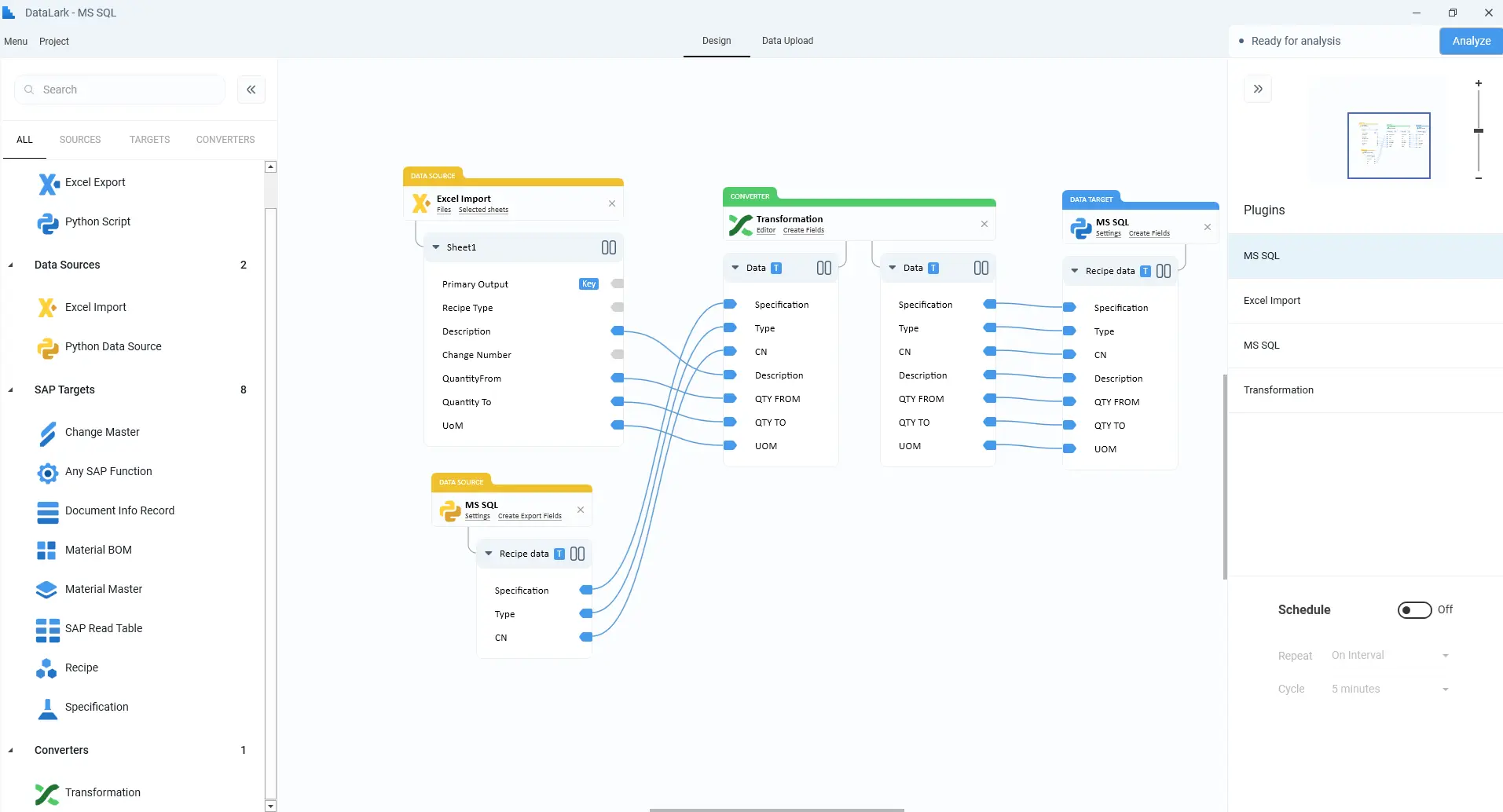 Data consolidation
Data consolidation from disparate data sources with extract, transform, load (ETL) or extract, load, transform (ELT) processes
Enabling data consistency and quality across transactional and business intelligence systems with data profiling, data deduplication, and standardization
Transferring data from other systems to your SAP system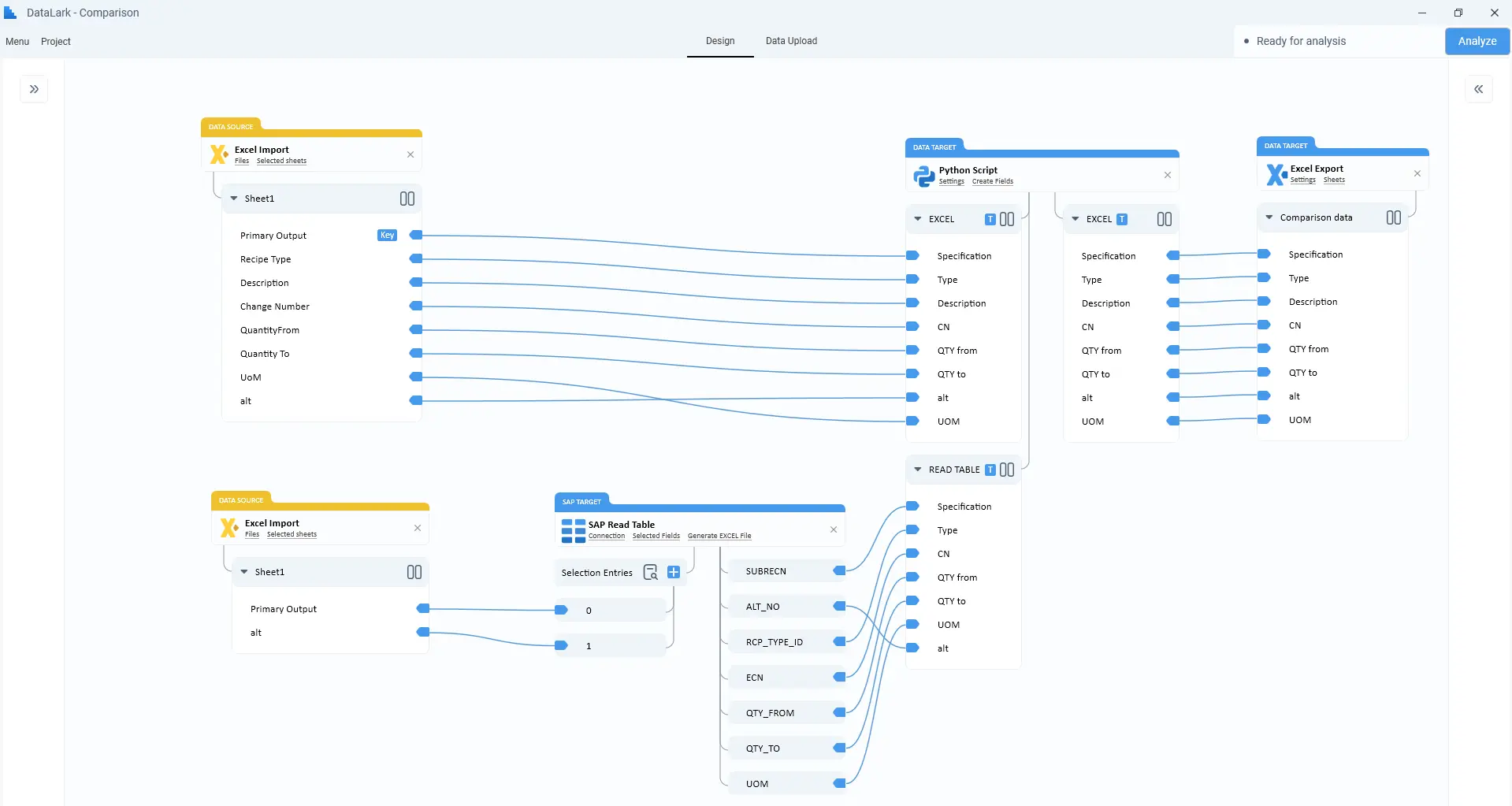 Data validation
Extensive logging capabilities
Simulation mode for additional data verification in the pre-production environment
Regular data quality assurance
Design and implementation of the BI and data analytics infrastructure and reporting to maximize data-driven decision-making
Request a Demo
Get a personal walkthrough from one of our product specialists to explore DataLark's key features:
Built-in Source and Target Connectors
Robust Data Transformations
Flexible Deployment: On-prem, Cloud, and Hybrid
Reach out to us for a personalized demo and answers to any questions you have.
By clicking on the button above I agree with processing of my personal data for the purposes specified in the
Privacy Policy
.
Feel the
Benefit

of DataLark by LeverX
DataLark has been designed and developed based on our deep expertise and understanding of data migration processes. Get the most out of this all-in-one tool to deliver your SAP S/4HANA migration project in the shortest time.
Data Migration Stages

With DataLark
DataLark allows you to map any fields from the target and source data objects, create any complex migration scenarios, and save them as projects. SAP S/4HANA migration with DataLark is an integrated and streamlined solution that accounts for all key steps of the migration process.
We've earned the trust of
global enterprises